Seminary Archives
Seminary Archivist - Fr. Michael Prieur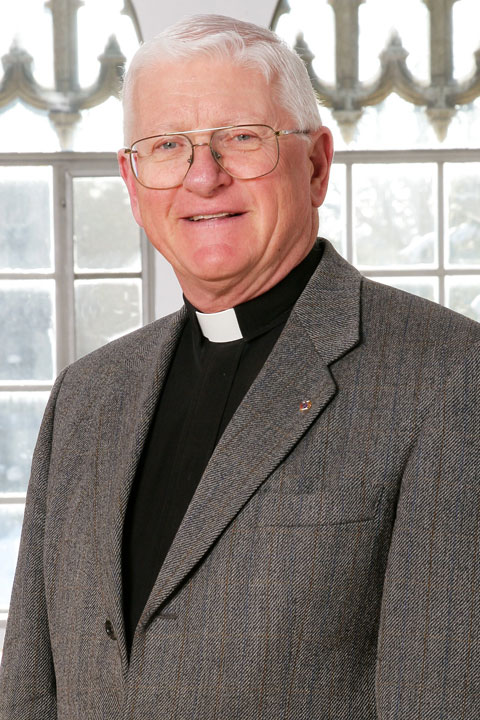 The Michael R. Prieur Seminary Archives of St. Peter's Seminary, was dedicated on October 12, 2011. The Archives are responsible for the appraisal, acquisition, preservation and use of Seminary records of enduring value, which pertain to the origin, history, growth and spirit of the Seminary as well as the records of individuals and organizations associated with the Seminary.
In November 2008 the archival collection was transferred to the lower level of the A.P. Mahoney Library, which is a more conducive location to the preservation and security of our holdings. The work of classifying and describing our holdings is in progress. Once records have been processed, they may become available for research purposes.
Michael R. Prieur Seminary Archives: General Information, Policies & Procedures
You may contact Fr. Michael Prieur by email at: mprieur@uwo.ca for further information on the Archives of St. Peter's Seminary.
The Archival Collection consists of:
Historical, legal, fiscal and administrative records of significant research and preservation value.
Records of Seminary organizations, including the records of faculty, student clubs, alumni association and other groups, that document the life of the Seminary community.
Records of affiliated organizations and their relationship to the Seminary.
Seminary publications consisting of newsletters, reports, programs, flyers, calendars, student publications, and the Alumni Bulletins.
Artifacts relating to the history of the Seminary, and of individuals connected to the Seminary along with liturgical and religious items including Rev. Thomas Peter Hussey World War I Diary.
Correspondence between the philosopher Charles De Koninck and Rev. A. Durand can be found in folder No. 27, parts 4 to 8 at this link.