Ongoing Formation
Ongoing Formation at St. Peter's Seminary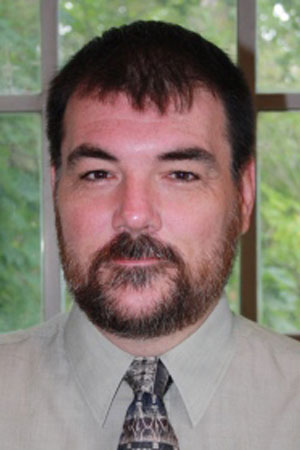 As the new director of the Institute for Ongoing Formation, I'm thrilled with the opportunity to serve those who serve the Church, in the diocese of London and in the wider community. Along with working in parishes, I've spent a good part of my career in theological education and ministerial formation. As I was completing my own studies in the area of liturgy, I taught for a few years at St. John's University in Collegeville, Minnesota, and then I spent nine years on the Faculty of Theology at the University of St. Michael's College in Toronto. At St. Mike's, I taught in the areas of liturgy and ministry, and served as an administrative director of some of their degree programs.
Coming to the Institute in this new role is an exciting challenge for me. Teaching has always brought me a lot of joy; it's been especially rewarding when I've had the chance to teach those who are already active "on the ground," in a wide variety of ministries. It's a great privilege to support the professional, intellectual and personal development of people who have committed their lives to the service of the Church, and others who seek knowledge for personal reasons, deepening their understanding of their faith. Their enthusiasm and curiosity bring theological learning to life.
It is even more exciting to share the joy of learning in a time of tremendous change. The Church is finding its way through new needs and developments all the time. The whole community finds itself called to live out new structures and new kinds of relationships. We respond to a call to care for the poor, to seek justice, to care for the earth, and to embrace a new evangelization. To face these challenges, we need to be aware of emerging needs, and take note of the charisms our communities possess to meet those needs. The whole community of the baptized is invited to offer the gifts each can bring to that mission.
The Institute's role in all of this is to share in the work of help anyone in ministry and those "in the pews" to grow in service of the Gospel. We're tasked with creating new learning opportunities and programs to help not only with knowledge, but personal and spiritual growth as well. It's tremendously rewarding for me to take up that challenge, and to accompany generous, open-hearted members of the Body of Christ as they share their experiences, learn from each other, and find new ways to proclaim the Kingdom of God.
I enjoy this work very much, and I find it really energizing. I'm always looking for new ways to bring the resources the Institute can offer to help those in ministry. I welcome suggestions, ideas, and identification of needs from anyone "out there" serving the Church, as we continue to create new programs and learning opportunities. We're here to serve, and I'd be happy to hear from you.