Guest Privileges
Borrowing

Guests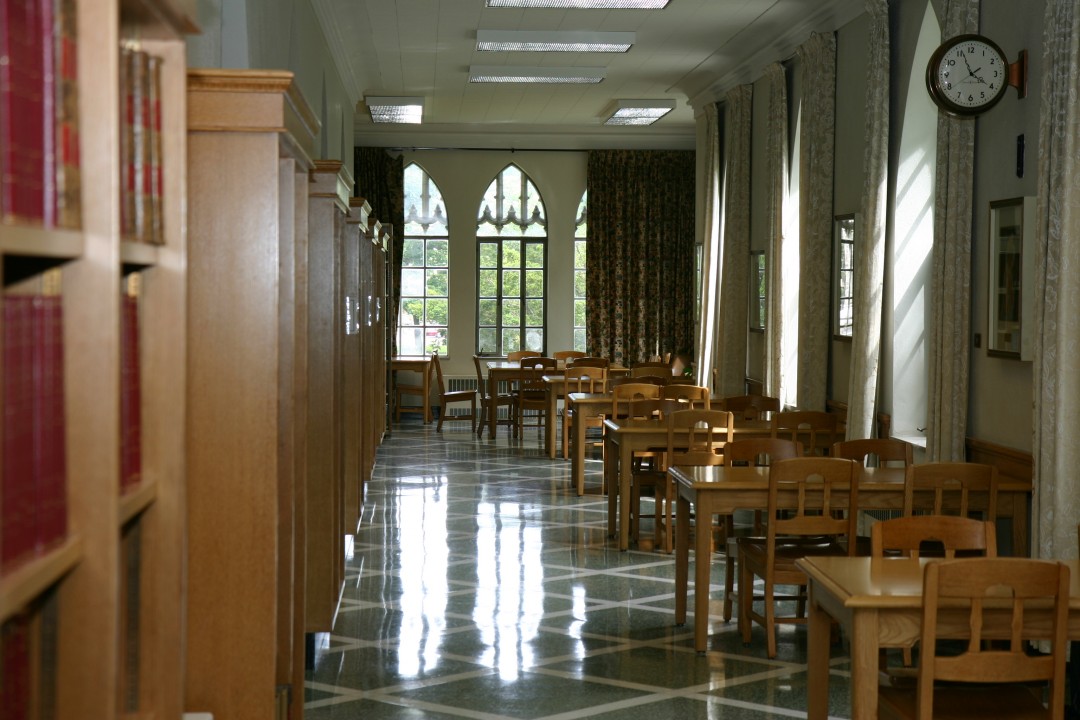 Members of the general public are welcome to use library resources on site and consult staff for assistance. Individuals who are engaged in legitimate research or instructional, professional, or administrative activities and must have access to specialized collections for professional or job-related purposes on a short term basis are eligible to apply for guest borrower privileges.
Guest borrowers are entitled to borrow a maximum total of 5 regular loan items at one time from the collections of the A.P. Mahoney Library, King's University College, Brescia University College, and Huron University College. These privileges exclude interlibrary loan services,borrowing reserve materials and short-term loan items, recalling items on loan, and remote access to library electronic resources. All borrowed material is subject to recall. Additional restrictions may be imposed to protect the borrowing needs of the university community.
Library material may be returned to any Affiliate University College Library, any Western Library, to the A.P. Mahoney Library Service Desk, or via the 24 hour book return at Cardinal Carter Library.
Library Card
To apply for a library card, print and complete an Application for Guest Borrower Status. Each application must be accompanied by a letter stating the nature of your research and affiliation, subject area and type of material to be used, and the time period requested for borrowing privileges. Submit the completed application form and letter to the attention of the Associate Librarian.
Visitors from Other Canadian Universities Privileges
Borrowing
The A.P. Mahoney Library participates in the Canadian University Reciprocal Borrowing Agreement (CURBA), a resource sharing program with other Canadian university libraries, enabling Canadian university students, faculty and staff to borrow regular loan items in person. Direct borrowers may borrow up to 5 items at one time from the A.P. Mahoney Library collection and are not permitted to borrow short-term loan items or to recall items on loan.
All borrowed material is subject to recall. Returns may be made to any Western or Affiliate University College library, or to the borrower's home library but it is the responsibility of the borrower to ensure that material is returned by the due date.
Direct borrowers are responsible for late, lost or damaged material. Failure to return materials by the due date may result in the suspension of further borrowing privileges and other sanctions applied in accordance with the borrower's home library's policies and procedures.
Library Card
Direct borrowers will require a valid student or faculty/staff borrower's card from their home institution and should expect some delay, as their current status at their own institution will be verified by telephone or email.
To apply for borrowing privileges print and complete the Direct Borrower Application Form and present it with valid university ID to the staff at the Service Desk.
Borrowing policies and procedures for Western Libraries may be found here, along with an application form.